Product Description

Player who is looking for higher trajectory with Low kickpoint shaft.
Player who would like to reduce slice for longer distance in avarage.
Player who is aiming for straighter shot.
Lady golfer who has higher swing speed than avarage lady golfer.
Player who is looking for a forgiving club.
All parts, technologies, and developments are for longer carry distances.
The face's deflection strongly supported by the new crown and sole design
The resilience of the crown and sole by deflection on impact supports the repulsion of the face.
The impact from a hit is transmitted effectively to the crown & sole by the face design.
The three new internal ribs extended from the face exert the never-before-seen interlocking effect between parts, resulting in high resilience and efficiency.
The face designed to give the highest performance
The Ti-6-4 high-dense forging method allows us to have the partially different thickness design based on thorough calculation, providing the most efficient face deflection for players.
Structural drawings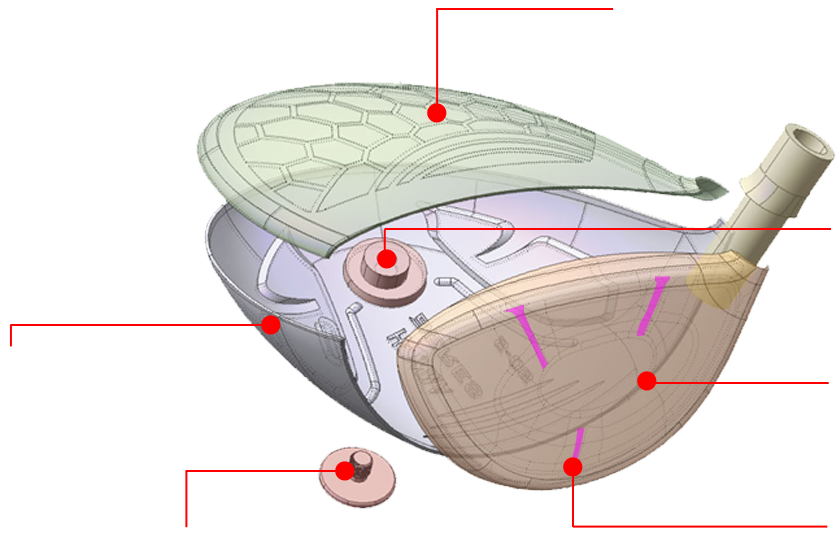 The face's deflection strongly supported by the new crown and sole design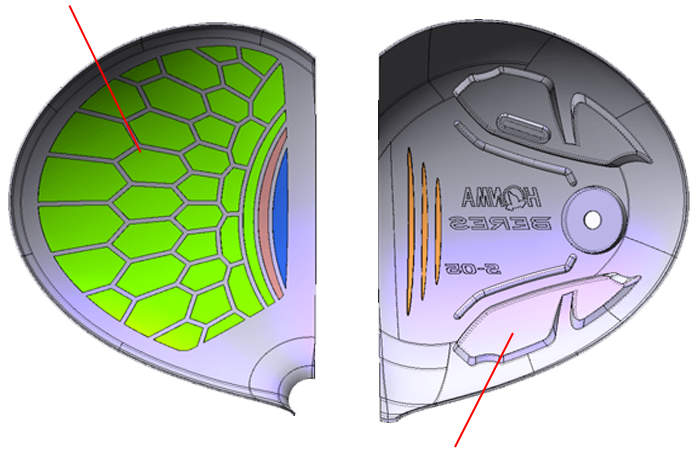 The impact caused by hitting balls is converted into effective deflection of the crown, which propagates the deflection and resilience to the surface of the face, creating the longest carry distance and ball speed in the series.
Face"Ti-6-4 High-dense Forging Method"
The three internal ribs extend from the thick part of the face (center) efficiently broadcast the impact caused by hitting balls to the crown/sole.
The resilience of crown/sole deflection during impact works in harmony with the repulsion of the face surface, providing powerful trajectories.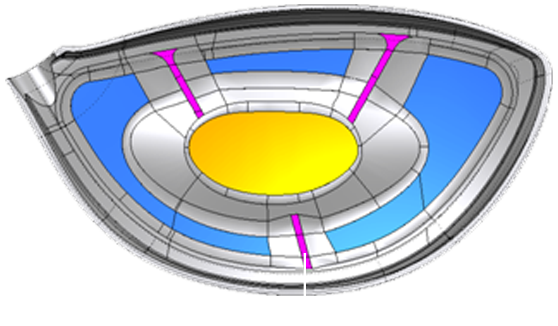 ∞ shaft that satisfies the high trajectories, low spin, and easily catches the ball, ARMRQ∞.
The hitting angle is stable even with low spin because of the shaft design.
The shaft is specially designed for the S-05 with a high launch angle and head speed ensures a longer carry distance.
The stiffness distribution adds the stable direction of the hit to the excellent grip.
The combination of the head with the excellent grip and the shaft that allows you to hit easily from the inside while providing stable direction and carry performance.